GRCS Inc.
A company faces a multitude of challenges. In the field of GRC (generically referring to Governance, Risk, and Compliance) and in the field of Security, GRCS offers CDPR support, development of next generation products to effectively manage outsourcing contractors, supports operations, and offers consulting services.
Acquired TV coverage by conducting "offensive" PR in niche security and risk management areas
GRCS Inc. Mr. Mukai, Executive Officer/CMO
GRCS Inc. Ms. Fukai, in charge of PR
The management deemed "PR" to be essential for company growth, and started conducting PR activities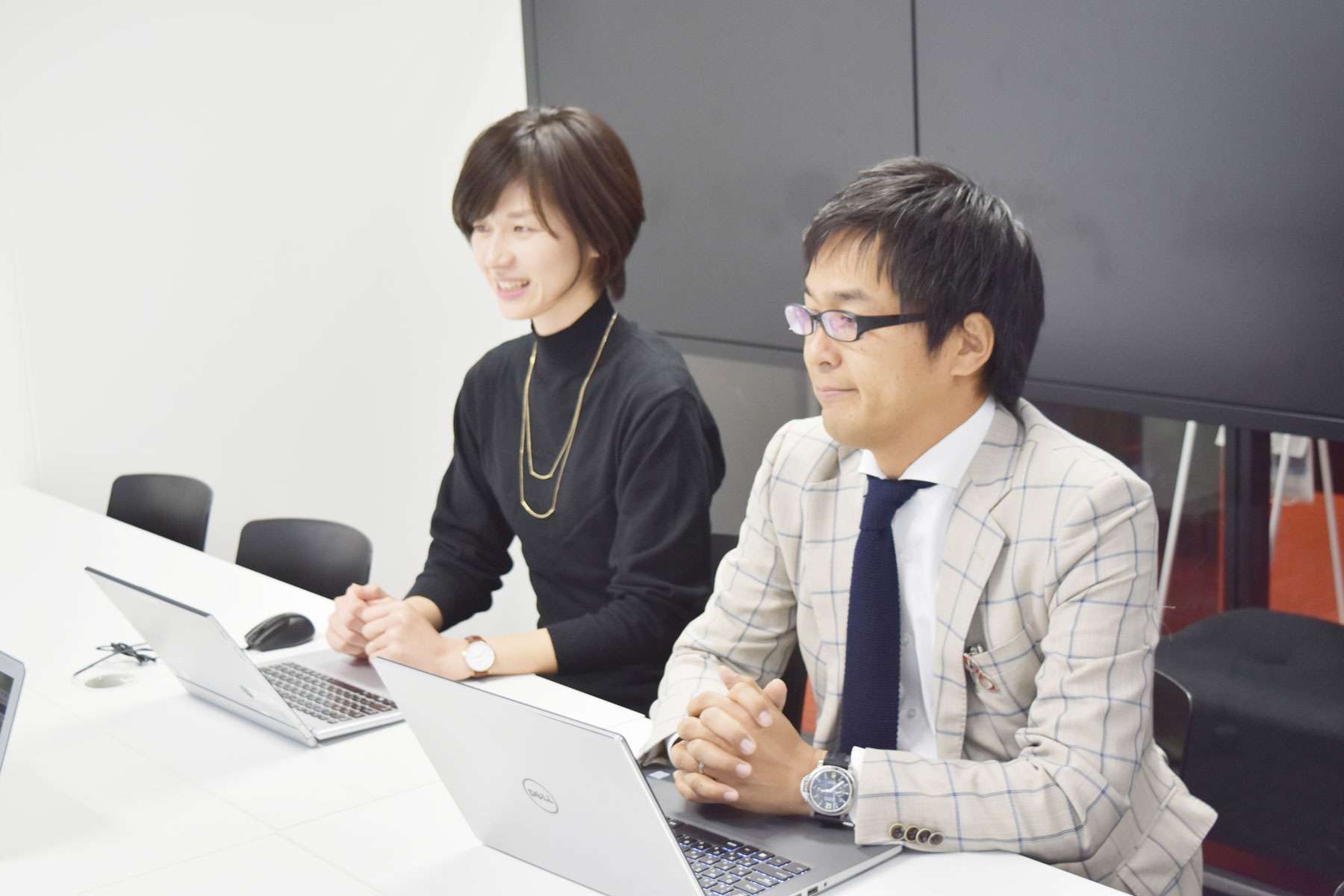 Left: Ms. Fukai, in charge of PR, Right: Mr. Mukai, Executive Officer/CMO
Our company provides IT services and consulting services for maintaining and effectively managing companies' governance, risk, compliance, and security.
 
As Japanese companies have little awareness of GRCS, the first step is to make them aware of the problems and challenges surrounding these companies. With the purpose of promoting our company and services, we have decided to start doing full scale PR activities. Although our services are niche in nature and tend to use many jargons, our management decided that we need to do PR activities in order for our company to grow and expand. As a result, we set up a PR group at once using a top-down approach.
Chosen to do PR with no experience but was nervous having a vague question like "What is even PR?"
Since I joined the company, I gained experience in all of the fields of planning, sales, development, and operation. Maybe I could do a promotion stemming from my experience of actually seeing how our customers use our services. That's why I was assigned to the marketing team then after that, I became in charge of PR.

When I was assigned to be in charge of PR, I thought it was a very rare and excellent chance to be able to challenge doing PR with no experience. Having said that, I was most worried about not knowing what direction to take as I didn't even know what a "PR" was, or what "PR" should be for our company, and I didn't know the definitions or have the answers.
To take the best shortcut to learn PR activities, I requested the PR Tutoring Service
I got to know Shipood's PR Tutoring Service after being suggested by our president. It was reassuring to have consultation when doing PR activities without any experience. We were taught what the best PR activity for our company was, and to take the best shortcut to learn this, we decided to use their services. 

I felt that Shipood really grasped the core of our company's policies and services. In the initial meeting, there was a comprehensive interview. Also, every time we were explained about other companies and their case examples, they were very easy to understand and they made a lot of sense. Not just understanding our company, Shipood solidly understands client companies and their industries when they do business and seeing this made me feel they were a trustworthy partner.
Held a small press conference as suggested. It got posted online, then we received an interview from a TV station
The most memorable PR activity that we conducted was holding a small press conference.
I started not knowing such a method existed and made plans and prepared presentation materials for the day as they suggested. We invited the members of the media and we were able to make arrangements and the press conference finished successfully. 

After, the content of the press conference became an internet article, which resulted in an interview from NHK. One of the great achievements was that we could complete the full flow of holding a press conference, getting an article posted, having exposure, then getting it spread. It was a moment I could realize what PR activities were all about.  

Articles remain on the internet so they slowly continue to increase awareness. We started to get more inquiries saying "I read this article" or "I read the press release," etc. As PR sends out information and the information become an article, we could reach people that needed our information and this was the most joyful part, and I felt that continuous PR activities were important. 

We not only released a press release but we held a small press conference which was an "aggressive" PR strategy, and as a result, we were able to strengthen our relations with the media and our article was posted on the media we targeted. This has been evaluated positively within our company. Strengthening relations with the media continue to be a challenge but by completing one goal in front of us at a time, I would like to step up as someone in charge of PR.
Trying to be a "PR" to support our company's rapid growth/rapid expansion from both inside and outside the company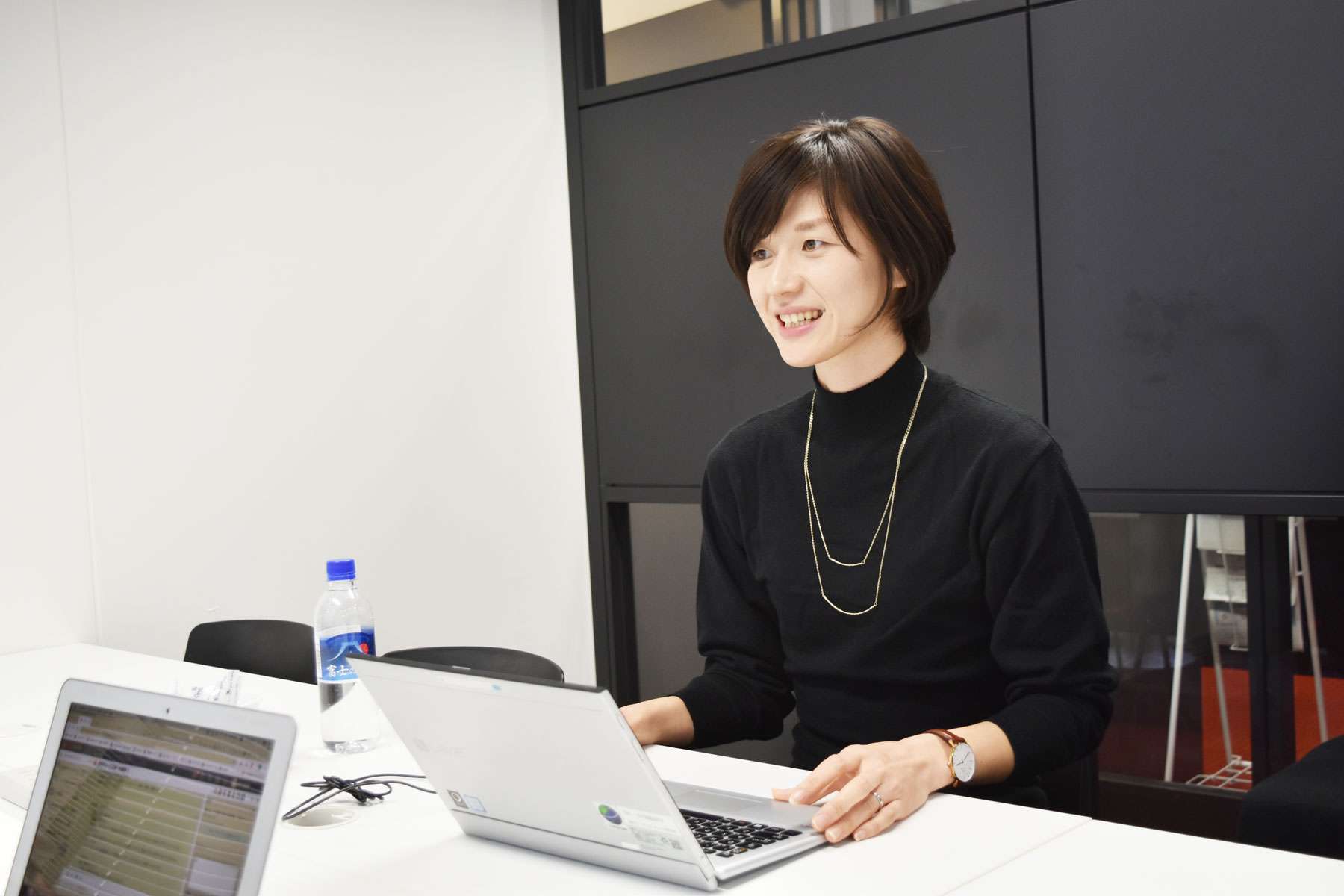 After receiving PR Tutoring Service and support for our PR activities and actually experiencing PR activities, I could really understand how rewarding and interesting it is to do PR. As I started doing PR with no experience, and conducted "PR activities" in vague ways without any answers, it was reassuring to have someone to consult with. 

In the future, in addition to external PR activities, I would like to revitalize internal communication as well. Our company is growing/expanding rapidly and now have almost 100 employees. As a result, there is distance between the president and the employees and I strongly feel the need for the PR to step up internally. I am trying to enhance internal communication through sending email magazine to all employees which has been going on since I started the company, and by conducting monthly meetings. However, as part of the marketing group, I think it is also important to get all employees to understand our company services deeply.
GRCS Inc.
https://www.grcs.co.jp/
Office:MG Ichigaya Building 9F, 1-9 Gobancho, Chiyoda-ku, Tokyo
Business activities:IT-GRC/Security related solutions business (Product sales, consulting)