Company
Name
Shipood, Ltd.
Address
THE SITE ROOM3, 3-25-29 Takanawa,
Minato-ku, Tokyo
CEOs
Yoshio Funaki
Mayumi Funaki
Established
February 21, 2011
Capital stock
10,000,000 yen

Main business areas

PR business coaching
4 minute walk from Shinagawa Station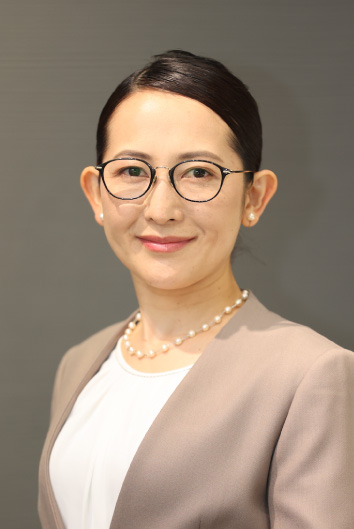 Message
The slogan of people who actually work on the front lines of TV, newspapers and maga-zines is "there is no content." In addition, mass media producers always prefer "Content = Information" rather than "Money = Advertising expenses." With our planning capabili-ties, we can help connect entrepreneurs with mass media. We created the first "PR tutor-ing service" in Japan in order to use our "planning ability" to build a bridge between mass media and venture companies and entrepreneurs, and provide PR support to those com-panies who want to challenge themselves against society, whilst also fostering the devel-opment of human resources capable to performing PR services.

Progress in the PR industry often relies on the efforts of the individual, but our compa-ny's greatest strength is the way in which we systemize, organize, and visualize our opera-tions. In particular, we support our clients' PR needs by breaking them down into tasks, managing progress using cloud services, and performing on-the-job training of our em-ployees. This style of working allows us to take both novelty and sociality into account, using our significant information development abilities to answer the needs of a wide range of clients, from startups to listed companies.

Above all, companies are aiming to strengthen their marketing and public relations, and to make information more open, facilitating exchanges with the world and leading to bet-ter services. In addition, public relations work runs deep and can even seem "muddy" at times. Instead of pretending that the work is all glitz and glamor, I would like to increase the number of people who are capable of traversing that muddy public relations road.
Profile
Born in 1978, in Iwate Prefecture. Due to her parents working at a local television sta-tion, she had many opportunities to come into contact with TV and radio programs since she was a child, and when it sparked her curiosity, she decided she wanted to work in media. After working on location for a popular TV program (Fuji TV "Tokudane"), she went on to start a career in PR at one of the largest PR companies in Japan. She was re-sponsible for everything from launching a PR organization to public relations for Rakuten, supporting the company's rapid growth. After that, she became representative director of Shipood Co., Ltd. and launched the industry's first "PR tutoring service" in 2014 to cultivate public relations personnel in companies while operating as a mainstream PR agency. The company develops human resources who have no previous experience in PR, creates public relations organizations that operate within client companies, and sup-ports corporate IPO. In about four years, the company has performed public relations work for more than 90 clients, focusing mainly on startups. Popular education programs at the company combine both media and public relations perspectives.

With planning skills acquired in TV production and leveraging her consumer's perspec-tive as a working mother, Mayumi Funaki's forte is proposing plans from the point of view of mass media, incorporating the latest trends and social issues. When she was working at Rakuten, she won their MVP award, the "Rakuten Award", three times.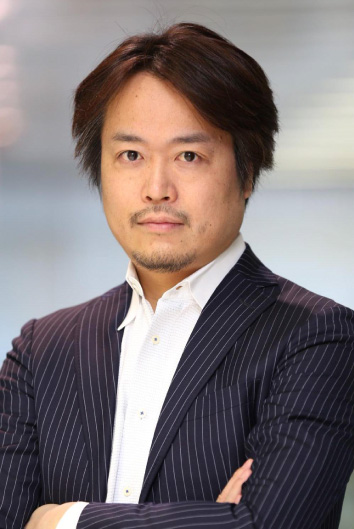 Message
Corporate PR activities are a way to introduce your company to a large number of people. However, there is no need to delegate these activities to a PR agent. By creating content (information) that media find interesting and explanatory materials (documents) that are easy to understand, as well as by having a good relationship with the media, any company/organization can be its own PR agent. At our company, we are constantly working to help businesses set up their own PR platforms so as to always produce information the media wants.
Profile
After joining Members Co, Ltd., he became a web marketing strategy consultant. He gathered experience in stock listing and undertook drastic business structure revisions and improvements as a business manager. In addition, he was responsible for formulating and executing a 3-year business plan that contributed to steadily growing sales and the creation of a business base to generate large profit.

Since the establishment of Shipood Co., Ltd. in 2012, he has been engaged in consulting in a wide range of fields such web marketing and corporate sales, as well as supporting PR staff of BtoB startup companies as an advertising and PR tutor. Adapting to each client's individual needs, he excels at carrying out PR strategies from a media perspective, from planning to execution. He is capable of designing an overall marketing strategy that incorporates web and B2B sales.

He has acted as a consultant for about 50 companies, including in IT services, manufac-turing, finance and HR services. He has worked in business, IT and marketing, and some of his strengths include newspapers, the web and specialized magazines, having success-fully completed numerous publications.