Company
Name
Shipood, Ltd.
Address
Tamaya Buildings 4F, 1-3-17 Shiba Daimon,
Minato-ku, Tokyo
Contact
03-6277-2181
CEOs
Yoshio Funaki
Mayumi Funaki
Established
February 21, 2011
Capital stock
10,000,000 yen

Main business areas

PR business coaching
4 minute walk from Toei Subway Daimon Station, exit A5.
6 minute walk from Onarimon Station, exit A3.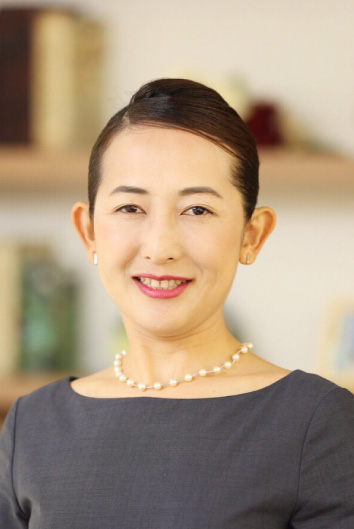 Message
The slogan of people who actually work on the front lines of TV, newspapers and maga-zines is "there is no content." In addition, mass media producers always prefer "Content = Information" rather than "Money = Advertising expenses." With our planning capabili-ties, we can help connect entrepreneurs with mass media. We created the first "PR tutor-ing service" in Japan in order to use our "planning ability" to build a bridge between mass media and venture companies and entrepreneurs, and provide PR support to those com-panies who want to challenge themselves against society, whilst also fostering the devel-opment of human resources capable to performing PR services.

Progress in the PR industry often relies on the efforts of the individual, but our compa-ny's greatest strength is the way in which we systemize, organize, and visualize our opera-tions. In particular, we support our clients' PR needs by breaking them down into tasks, managing progress using cloud services, and performing on-the-job training of our em-ployees. This style of working allows us to take both novelty and sociality into account, using our significant information development abilities to answer the needs of a wide range of clients, from startups to listed companies.

Above all, companies are aiming to strengthen their marketing and public relations, and to make information more open, facilitating exchanges with the world and leading to bet-ter services. In addition, public relations work runs deep and can even seem "muddy" at times. Instead of pretending that the work is all glitz and glamor, I would like to increase the number of people who are capable of traversing that muddy public relations road.
Profile
Born in 1978, in Iwate Prefecture. Due to her parents working at a local television sta-tion, she had many opportunities to come into contact with TV and radio programs since she was a child, and when it sparked her curiosity, she decided she wanted to work in media. After working on location for a popular TV program (Fuji TV "Tokudane"), she went on to start a career in PR at one of the largest PR companies in Japan. She was re-sponsible for everything from launching a PR organization to public relations for Rakuten, supporting the company's rapid growth. After that, she became representative director of Shipood Co., Ltd. and launched the industry's first "PR tutoring service" in 2014 to cultivate public relations personnel in companies while operating as a mainstream PR agency. The company develops human resources who have no previous experience in PR, creates public relations organizations that operate within client companies, and sup-ports corporate IPO. In about four years, the company has performed public relations work for more than 90 clients, focusing mainly on startups. Popular education programs at the company combine both media and public relations perspectives.

With planning skills acquired in TV production and leveraging her consumer's perspec-tive as a working mother, Mayumi Funaki's forte is proposing plans from the point of view of mass media, incorporating the latest trends and social issues. When she was working at Rakuten, she won their MVP award, the "Rakuten Award", three times.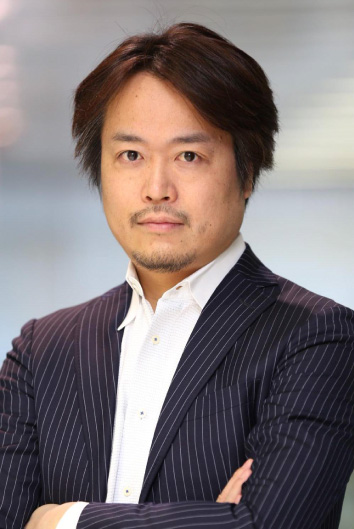 Message
Corporate PR activities are a way to introduce your company to a large number of people. However, there is no need to delegate these activities to a PR agent. By creating content (information) that media find interesting and explanatory materials (documents) that are easy to understand, as well as by having a good relationship with the media, any company/organization can be its own PR agent. At our company, we are constantly working to help businesses set up their own PR platforms so as to always produce information the media wants.
Profile
After joining Members Co, Ltd., he became a web marketing strategy consultant. He gathered experience in stock listing and undertook drastic business structure revisions and improvements as a business manager. In addition, he was responsible for formulating and executing a 3-year business plan that contributed to steadily growing sales and the creation of a business base to generate large profit.

Since the establishment of Shipood Co., Ltd. in 2012, he has been engaged in consulting in a wide range of fields such web marketing and corporate sales, as well as supporting PR staff of BtoB startup companies as an advertising and PR tutor. Adapting to each client's individual needs, he excels at carrying out PR strategies from a media perspective, from planning to execution. He is capable of designing an overall marketing strategy that incorporates web and B2B sales.

He has acted as a consultant for about 50 companies, including in IT services, manufac-turing, finance and HR services. He has worked in business, IT and marketing, and some of his strengths include newspapers, the web and specialized magazines, having success-fully completed numerous publications.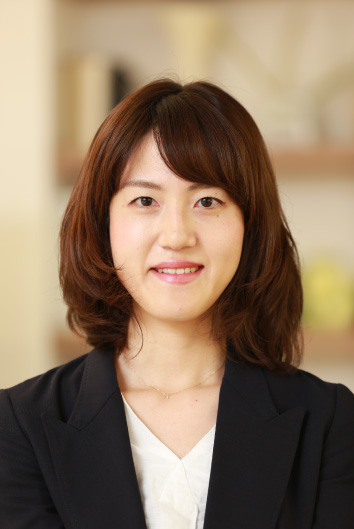 Natsumi
Nemoto
PR Consultant
Profile
After graduating from university, she worked as a corporate loan manager at a major fi-nancial institution, and then joined a venture company that operates pet web media. Uti-lizing her experience of setting up a public relations department, she works on proposals and communicating know-how to public relations staff.
Interests
Public relations work tends to get a glamorous image, but it requires steady effort and carrying out daily media research. The PR strategy also changes depending on the com-pany and the news and announcements about services. I think that the most challenging and rewarding part of our job is using our sensitivity to make individual PR choices. Be-cause I have the experience of participating in setting up a public relations department without any prior experience in PR, I have learned from the troubles and hardships I expe-rienced at that time. As a partner, and sometimes as a mentor, I aim to help establish PR organizations which are capable of self-sustainment.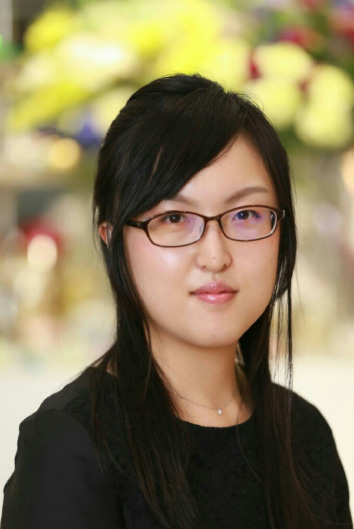 Profile
After joining a real estate broker specializing in trades, she engaged in web marketing and management work. While carrying out creative production by herself, she was also in charge of advertising, completing works for 120 new clients every month. She was also engaged in launching new stores accompanying area expansions. After moving on to work with a health foods manufacturer, she become responsible for PR, online stores manage-ment and web marketing. Using marketing that linked public relations and advertising, she was responsible for a 400% increase in membership and a concurrent surge in sales.
Interests
I think someone responsible for PR should be a person who understands the company and its products and services the best. It is important to have a deep understanding of what you want to do PR for, include it in the media and the world's trends from a PR point of view and then send a message. Public relations activities do not end up as indi-vidual dots, but are connected to each other, and finally become a line that leads to a company's recognizable branding.

Utilizing my previous experience in PR companies at various scales and growth phases in diverse industries such as food, medical care, healthcare, real estate, web/IT, etc., I aim to promote industry awareness and corporate growth by supporting the creation of self-sustaining PR activities that range from information development to media relations and in-house communication.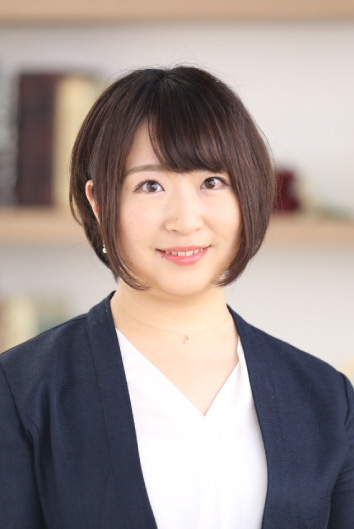 Manami
Sekita
PR Consultant
Profile
Studied dental care at university and passed the National Hygienist Exam. She sensed the possibility of development in the medical field through transmission of information, and joined one of Japan's top dental medical equipment trading companies. In addition to sales activities for cutting-edge equipment, she has worked on a wide range of tasks, from product presentations to dentists nationwide, in-house education and external con-sulting to sales agents. She maintains an exceptional contract rate of 60% or more for high-priced equipment, and raised one of the least successful agencies in the country to No. 1 in sales results for the second consecutive year, leading to winning the President's Award. She also achieved KPI for the fifth consecutive year while being involved in many negotiations and collaborations both inside and outside the company.
Interests
Public relations plays an important role in connecting companies with society. To that end, it is necessary to have a broader perspective and continue to think about the points of contact and empathy between the company and society. In recent years, in addition to understanding the management environment of a company, public relations are expected to play a role in listening to corporate requests from society and providing feedback to the company.

Pursuing the essence of public relations and expanding the recognition of companies and services, I will continue to work on the basics of PR such as daily information collection methods and aggressive planning know-how, as well as providing close support to PR beginners, drawing on my extensive experience in fields such as education, EC, sharing economy, work style reform, regional revitalization, web/IT, etc.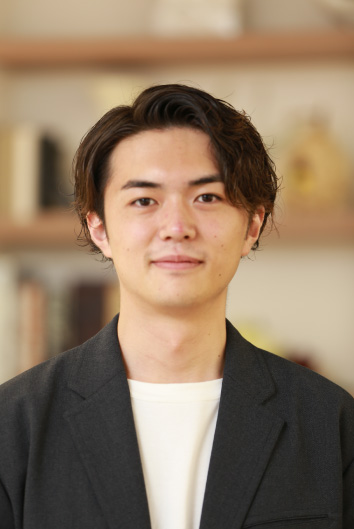 Makoto
Saito
PR Consultant
Profile
Outside of university, he designed and marketed tours abroad, organizing 6 tours in Asia. He narrowed down the target, and conducted thorough interviews with customers to provide original plans suiting their needs. After graduating from university, he joined a major international sportswear manufacturer and worked as team leader for one of the largest stores in Japan. From a short interaction with customers, he was able to quickly figure out not only what they needed from a product but also the needs they wanted to fulfill with them. By using his consulting skills to propose solutions to the customers with whom he interacted directly, he became the No. 1 contributor to the sales of his store.
Interests
With PR we try to build relationships between businesses and society. In order to establish a favorable relationship with society, it is important to keep sending out the information society wants and to keep collecting information for that purpose. In other words, it is important to interact with society.
 
Based on our experience supporting a wide range of industries such as web advertising, apps and consulting, and having dialogues with reporters and public relations officers, we aim to contribute to improving the performance of client companies by supporting essential PR activities that actively communicate information.